On May 23, was held the act of handing over the destinations to the scholars and companies participating in the IVACE Program (Valencian Institute of Business Competitiveness).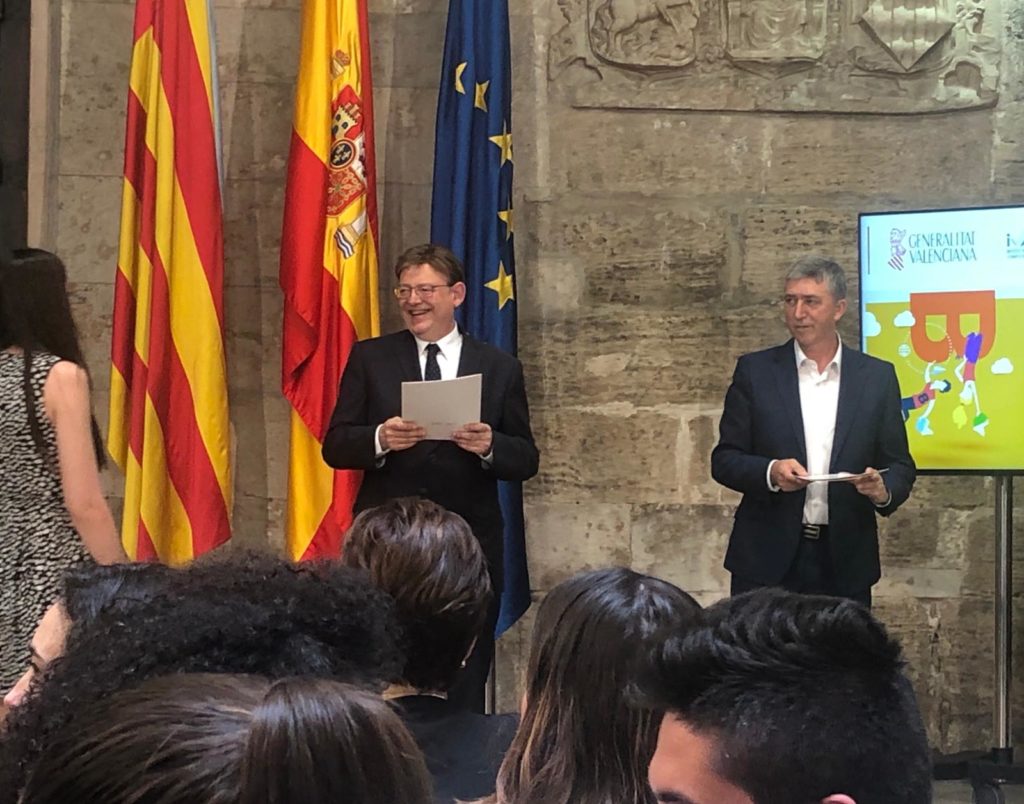 The event was chaired by the President of the Generalitat Valenciana, Ximo Puig, and by the Minister of Sustainable Economy, Productive Sectors, Trade and Employment, Rafa Climent.
The purpose of the IVACE Internship Program is to provide companies and entities of the Valencian Community with qualified personnel specialized in foreign trade, through the training and professional specialization of certain technicians of higher education training cycles, as well as through the realization of practices on different aspects related to foreign trade operations.
In this edition, Ian Canet, senior technician in Administration and Finance, is the scholar assigned to AESA, for its Export Department, where he will receive the appropriate training in the management of Foreign Trade, actively participating in the implementation of the 2019 Internationalization Plan of the company.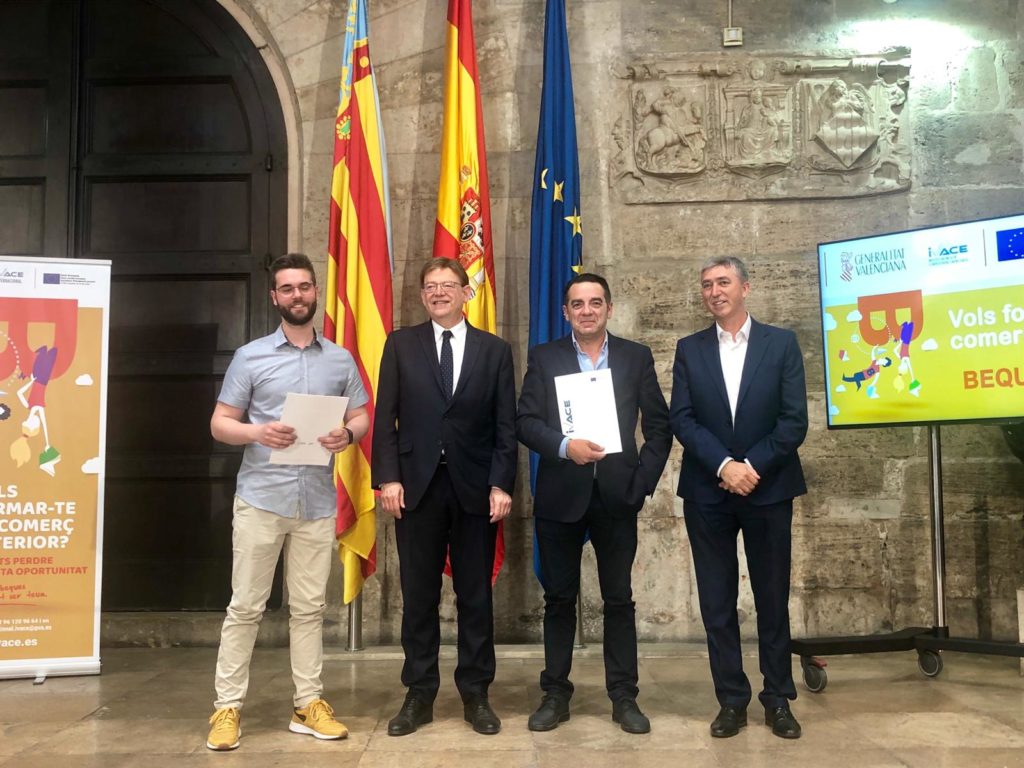 Aleaciones Estampadas S.A. – AESA participates, on a regular basis, in the Internationalization Programs of the Institutions responsible for this task (IVACE, ICEX and the Chambers of Commerce), and for this reason it is very satisfactory to have been selected by IVACE for the award of one of these Internships
We cannot forget that AESA, every day more, works to increase its presence in the International Markets for its products of Forging and machining of lightweight alloys (aluminium, magnesium, titanium, etc.) for the Automotive, Railway, Naval, Valves and Electric.