After several years working in Mexico, AESA continues discussions with its local partners, to have a more active presence in that market.
The result of these efforts has been the appointment of the new Commercial Agent, who will represent AESA in Mexico. This is Mr. Iván Ortega, who has an extensive experience in the industrial sector, and supported by our partners in the country.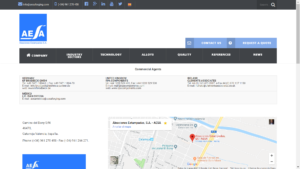 Network of AESA Commercial Agents abroad
The implantation of Aleaciones Estamapadas – AESA in Mexico is based on a Joint Venture agreement with a local partner, which includes a process of Technology Transfer for the Forging and Machining of Light Alloys, mainly aluminum.
With this agreement, AESA and its partner intend to cover a market that will have great demand, in the medium term, both in Mexico and in the United States of America, due to the need to reduce the weight in the means of transport of the Automotive sectors , Railway, Motorcycle, etc.
AESA is a supplier of aluminium forging parts and components for automotive industry.
We can verify the importance of the Automotive sector established in Mexico in this Map: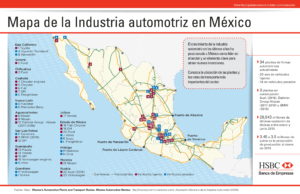 On the other hand, there are currently no companies that dominate this technology in Mexico, so it is a great opportunity to expand our markets.
During the last trips to the country, we were held meetings and visits to potential customers of AESA, both to local companies and to subsidiaries of the USA companies, users of forged parts in aluminum, magnesium and other non-ferrous alloys.
The appointment of the new Commercial Agent will reinforce relations with current clients, and will monitor the relationships started with the aforementioned potential customers.
This was one of the objectives set out in the 2017 Internationalization Plan of the company, which had the support of the Valencian Institute of Business and Competitiveness (IVACE) and the FEDER Funds of the European Union.